Who qualifies at this time?
COVID-19 testing for healthcare andessential workers, people 65 and over, or who exhibit Covid-19 symptoms. (See List below).
SCHEDULE TEST TODAY!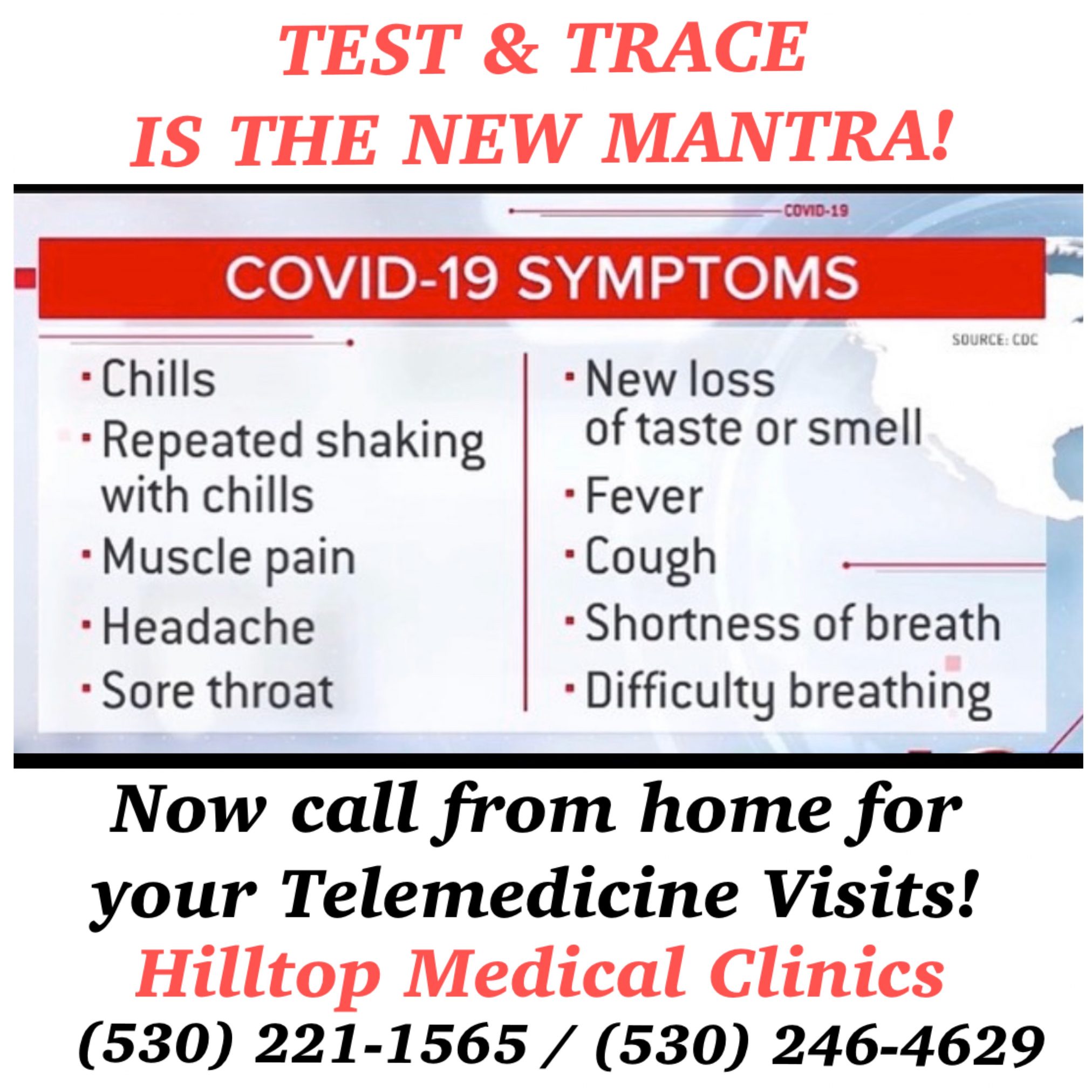 CALL FOR TESTING if you meet the above criteria:
888-634-1123
Important Information: You will need to give your full name, address, email and text if you chose, health insurance information (there is no co-pay, and if you don't have insurance, it's no charge. They text you a "Confirmation #" to you. Take your photo ID with current address to appointment.]
TESTING SITE: Shasta College 11555 Old Oregon Triail – The North Side Parking Lot by the Gym.
From Governor Newsom:
Following Governor Gavin Newsom's recent announcement to add more than 80 community testing sites across the state focused on underserved communities, Shasta county will launch one testing site in Redding (11555 Old Oregon Trail). The new testing site will open on April 30, 2020 and will be available for testing Monday-Friday, between 8AM and 5PM. This new site is one of 80 testing sites powered through a partnership with OptumServe, the federal government health services business of Optum, a leading health services innovation company.
Governor Newsom and the Testing Task Force are committed to rapidly expanding testing across California, ensuring that more Californians get tested. Expanded testing will help protect vulnerable groups and allow us to better understand the spread of COVID-19 in our communities. Following this commitment, COVID-19 testing in California is now available to all healthcare workers, including those who do not have symptoms of COVID-19.
Testing will be by appointment only. To make an appointment before please call 888-634-1123. BY APPOINTMENT ONLY!!!
Please make this information available to healthcare workers in your organization and reach out to testing.taskforce@state.ca.gov if you have any questions about this effort.
***
Frequently Asked Questions
Why was OptumServe chosen for this partnership?
OptumServe has extensive expertise in rapidly deploying and setting up health care services and have worked closely with the military under the leadership of former Army Surgeon General and retired Lieutenant General Patty Horoho, RN.
Will people from other counties be able to visit the new sites?
Yes, OptumServe sites will be able to support patients from adjacent counties.
How will California allocate PPE and testing supplies to the OptumServe locations?
OptumServe will provide all of the PPE, testing supplies and will coordinate the necessary personnel to conduct sample collection and result reporting.
How will tests be paid for? What if a person is uninsured?
If an individual has medical insurance, tests will be billed to the patient's medical insurance company by OptumServe. Uninsured individuals may also use the community test site, and their tests will be covered by the state.
Will the OptumServe locations have serology testing available?
OptumServe will not have serology tests at this point in time. These tests require blood draws and these sites do not have that capability.
By Dr. Nancy Sutton Pierce, Health Educator & PR/Media Liaison
PRESS: Contact for PR or Media – DrNancy@DrNSP.com
Please follow and like us: