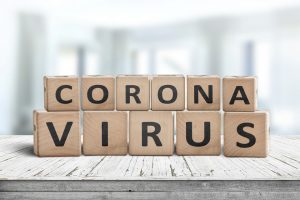 Update for the week of March 30
This is a pivotal week for the USA.
We will be tested on our unified cooperation this week.
The current number of positive CoVid-19 Cases today in the USA is over 157,000.

If the exponential growth continues, we could be at 1 million in eight days.
We have no way of knowing who has been infected, who is asymptomatic and inadvertently spreading it locally. We have a chance to keep our community CoVid-19 Free.

IF, we do the work.
OUR BEHAVIORS THE PAST TWO WEEKS DETERMINE THE EFFECTS SEEN THIS WEEK.

HOW WE BEHAVE THIS WEEK, DETERMINES WHAT IS TO COME IN THE NEXT TWO WEEKS.
How would you score yourself on your social responsibility?
1. Have you maintained a physical distance to those outside your CCP (Consensually Consistent Pod) of the CDC recommended six feet?
2. Are you following the CDC 20/20 rule for handwashing? (Every 20 minutes wash with soap and water or 70% alcohol wipe, for 20 seconds?
3. If you have moved your physical location, have you voluntarily physically isolated for the recommended 14 days?
4. Have you followed the CCP guidelines?
If people were to stay in their own town, and stay in their own homes, we could get through this in a 4-6 week cycle. But when people move about, introducing the virus to new victims, the cycle starts all over again.

Please – DO NOT TRAVEL – STAY with the people you LIVE WITH. ISOLATE (that means in a room all by yourself) for 14 days if you have not done so.

Flattening the curve means only a hundred or two hundred THOUSAND people will die – instead of MILLIONS!
DO. YOUR. PART. "Staying Home Means Staying Safe."
By Dr. Nancy Sutton Pierce
Health Educator & PR/Media Liaison
PRESS: Contact for PR or Media – DrNancy@DrNSP.com
To find out if a Telemedicine Visit can work for you, call (530) 246-4629
We use SKYPE for your visit – DOWNLOAD in advance!
Search Skype for live:hilltopmedicalclinic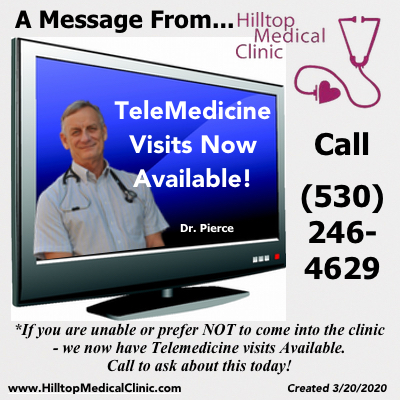 Please follow and like us: